Cat, dog, horse and other animal lover gifts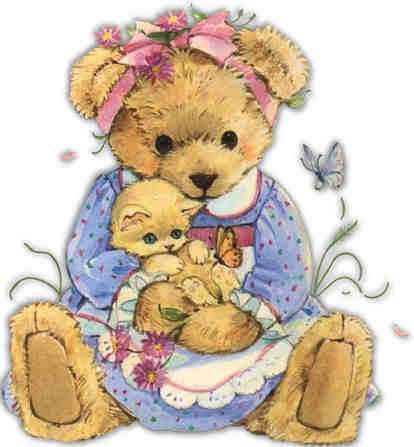 You can shop for cat, dog, horse and other animal lover gifts that can be found below. I really love animals and know there must be a lot of you out there who do too. Some of the items you can find below are animal address labels, animal jewelry, home decor with an animal theme, animal Christmas ornaments, stuffed animals and other animal theme products. Also, you can order calendars and checks with animal themes. There's all kinds of gifts relating to bears, cats, chickens, cows, dogs, dolphins, ferrets, foxes, goats, hedgehogs, horses, hummingbirds, llamas, meerkats, pigs, sheep, wolves and other animal and marine life. You can save with coupons, free shipping offers, promotional codes, sales and other savings included with the store descriptions.
DogBreedStore.com More than 2,000 products for the dog lover. You can shop for dog bobbleheads, calendars, Christmas ornaments, clocks, coasters, coin purses, doormats, earrings, greeting card sets,key chains, leash hooks, magnets, mouse pads, mugs, nightlights, note pads, pens, picture frames, pillows, placemats, puzzles, salt and pepper shakers, socks, stationery, stickers, throws, tote bags, treat jars, umbrellas, wall art and other dog lover products. You can also purchase cat calendars and planners with a cat theme.

You can shop for dog breed specific products for: Afghan hounds, airedale terriers, akitas, Alaskan malamutes, American bulldogs, American Eskimo dogs, American foxhounds, American staffordshire, Australian cattle dogs, Australian kelpies, Australian shepherds, Australian terriers, basenjis, basset hounds, beagles, bearded collies, Beddington terriers, Belgian Malinois, Belgian sheepdogs, Belgian Tervurins, Bermese mountain dogs, bichon frises, black labs, black and tan coonhounds, bloodhounds, blue heelers, blue tick hounds, border collies, border terriors, borzois, Boston terriers, bouvier des flandres, boxers, briards, brittanys, Brussels griffons, bull terriers, bullmastiffs, Cairn terrier, cane corsos, catahoulas, cavalier King Charles spaniels, Chesapeake Bay retrievers, chihuahuas, Chinese cresteds, chocolate labs, chow chows, cockapoos, cocker spaniels, collies, curly coated retrievers, dachshunds, dalmations, doberman pinschers, dogue de Bordeaux, English foxhounds, English pointers, English setters, English springer spaniels, flat coated retrievers, fox terriers, French bulldogs, German shepherds, German shorthaired pointers, German wirehaired Pointers, golden retrievers, goldendoodles, Gordon setters, great danes, great pyrenees, greyhounds, havaneses, Ibizan hounds, Irish setters, Irish terriers, Irish wolfhounds, Italian greyhounds, Jack Russell terriers, Japanese chins, keeshonds, labradoodles, labrador retrievers, lhasa apso, lurchers, Maltese, mastiffs, miniature pinschers, newfoundlands, Norfolk terriers, Norwegian elkhounds, Norwich terriers, old English sheepdogs, papillons, pekingese, pit bulls, pomeranians, poodles, Portuguese water dogs, puggles, pugs, rat terriers, red heelers, Rhodesian ridgebacks, rottweilers, Saint Bernards, saluki, samoyeds, schipperke, schnauzers, Scottish terriers, shar-pei, Shetland sheepdogs, shiba-inus, shih tzus, Siberian husky, silky terriers, Staffordshire bull terriers, Tibetan terriers, vizslas, weimaraners, Welsh corgis, Welsh terriers, West Highland terriers, wheaton terriers, whippets, yellow labs and Yorkshire terriers.