Garden arbors, gazing balls, planters, welcome mats, windchimes and other garden accents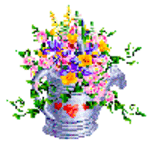 Address plaques, garden arbors, gazing balls, garden benches, garden bridges, farm bells, fire pits, garden flags, gazebos, gnomes, greenhouses, door knockers, decorative mailboxes, outdoor thermometers, planters, rain barrels, shepherd hooks, garden stakes, garden statues, stepping stones, sundials, trellises, wall plaques, weathervanes, welcome mats, whirligigs, windchimes and other garden accents can all be found below.

Garden accents and outdoor decor can transform even a small area of gras or patio into a beautiful garden or special area to enjoy. You can add a bit of country charm or humor to fit your own personality. Just like adding your own special touches in decorating your home, same can be done for the outside your home. You'll have an area of your home where you'll love spending time working in your garden, watching the birds and other wildlife or just relaxing while enjoying the scenery. You can save with coupons, free shipping offers, promotional codes, sales and other savings included with the store descriptions.
Modern Artisans If you don't want the same ole stuff others have, you'll be able to find unique garden accentsr there. Home and garden decor handcrafted by skilled American artisans. Their garden accents include copper birdbaths, glass and metal birdbaths, copper bird feeders, pottery bird feeders, stoneware bird feeders, stoneware bird houses, wood bird houses, bronze doorbell buttons, cast stone garden plaques, aluminum garden sculptures, copper garden sculptures, metal garden sculptures, slate outdoor thermometers, powder-coated iron welcome signs, bronze wind bells, fused glass wind chimes, nylon fabric wind chimes, other metal and wood wind chimes, wrought iron plant hangers and other unique garden accents. They currently ship to US and Canadian based addresses only.

Modern Artisans free shipping offer:
Save on unique gifts, art and fantastic decor items at Modern Artisans No code is needed. This offer has no expiration date at this time.
Sunnydaze Decor Their mission is to bring convenience, relaxation and style into people's lives through high-quality indoor and outdoor decor products. Some of their products include bird feeders and baths, border fences, fire pits, outdoor fountains, garden gnomes, gazine balls, greenhouses, hammocks, outdoor statues, patio furniture, planters, trellises, wind chimes and spinners, yard art and much more
Greenfingers A top gardening site in the UK offering garden clocks, garden fountains, outdoor furniture, garden lanterns, garden ornaments, garden signs, garden statues, planters, rain chains and other garden decor. They deliver to any Mainland UK address.