Art supplies, crochet, jewelry making, knitting, needlepoint, quilting and supplies for other crafts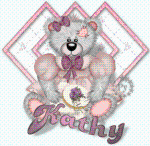 These shopping sites are all about arts and crafts. I love to make all kinds of different crafts. You can shop for shop for art supplies, beading, crochet, cross-stitch, fabric, knitting,magnifying lamps, needlepoint, plastic canvas kits, quilting supplies, rubber stamping, scrap booking, sewing, woodworking supplie, yarns and supplies for other crafts. You'll be able to find craft magazines and some craft projects, too. Below are some of the products you can find for each category.

Just click any below to be taken to a page about that category on it:

Art supplies
Beading and jewelry making
Craft supplies
Crochet, cross-stitch, fabrics, knitting, needlepoint, quilting, sewing, threads, yarn and other supplies.
Crafts magazines
Here's a little bit more detailed description of the arts and crafts you can find on the above pages:

Art supplies - acrylic paint brushes, adhesive sprays, airbrushing, art aprons, art boards, art books, art paste, awls, drawing books, watercolor books, calipers, calligraphy, canvas boards, canvas carriers, canvas pliers, stretched canvas, carving tools, carving wax, caseins, casting materials, ceramics, ceramic brushes, ceramic kilns, chalk chalkboards, chamois, charcoal pencils, stone chisels, wood chisels, clay, clay extruders, clay fluting, clay hammers, clay modeling tools, clay rollers, color wheels, cork, corner edgers, crayons, cutting tools, decoupage, modeling dough, drafting film, drafting materials, dyes, easels, easel pads, enamels, enameling kilns, engraving tools, etching inks, etching papers, framing materials, frisket film, graphic arts supplies, macramé, mural brushes, paint brush cleaners, brush conditioners, brush holders, brush organizers, paper cutters, paint by number, palettes, pastels, plaster, colored pencils, pottery tools, pottery wheels, sculpting supplies, stenciling materials, art tables, tole, varnishes, watercolors and many other art supplies.

Beading and jewelry making - Austrian crystal beads, gold-filled beads, letter beads, number beads, seed beads, semi-precious beads, sterling silver beads, bead stringing kits, bead stringing wire, beading tools, jewelry books, castings, chains, charms, clasps, engraver's clamps, jewelry cleaner, crosses, Swiss needle file kits, gold french wire, sterling silver french wire, flush cutters, nylon jaw pliers, ring sizers, gem trays, tweezer kits, watch faces and other beading and jewelry making supplies.

Crafts magazines

Craft supplies - spray adhesives, beeswax, candle making supplies, ceramics, ceramic spray sealers, crystalline glazes, glass glazes, satin glaze, under glazes, coloring crafts, modeling clay, washable color markers, copper crafts, copper foil sheets, one step crackle, crayons, decoupage, dough, foam, glass etching, glitter, leather crafting, magnet craft kits, mosaics, construction paper, paper crafts, paper mache crafts, photo crafts kits, plaster, pom poms, punchers, rubber stamping, sand art, scissors, scrap booking, sequins, soap making supplies, stained glass crafts, stenciling, stencil pain cremes, dry brush stencil paints, stearine flakes, stickers, floral tape, translucent liquid, candle wax, craft wire, ready to finish wood, weaving supplies and other craft supplies.

Crochet, knitting, needlepoint, quilting, sewing, etc. - afghan hooks, applique books, quilting books, sewing books, cotton thread, crafts, craft organizers, crochet, crochet hooks, crochet kits, crochet patterns, crochet supplies, crochet thread, cross-stitch, cross-stitch supplies, plastic canvas kits, dress forms, fabrics, fabric stiffner, floor lamps, flexible arm lamps, fun fur, knitting kits, knitting needles, knitting needle case, knitting patterns, knitting supplies, looms, quilting patterns, quilting tools, rickrack, Fiskar scissors, sewing embroidery software, sewing machines, sewing machine accessories, sewing notions, sewing tables, stitch count markers, stitch hooks, swivel hooks, tat hooks, tatting shuttle, threads, thread chests, thread cutters, thread racks, thimble pads, yarn, yarn winders and other supplies.