Kids shoes - baby shoes, boys shoes, girls shoes, toddler shoes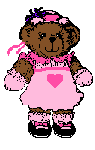 Shop for kids shoes including baby booties, baby shoes, boys shoes, girls shoes, toddler shoes and tween shoes that are featured below. An observation of my own. Why is it that all small children seem to always want to take off their shoes? Whenever my nieces and nephews come for a visit, they're not here two minutes and off go the shoes. You can shop for baby shoes, boys shoes, girls shoes, toddler shoes and tween shoes on this page. Featured are quality children's footwear for both boys and girls from booties, boots, athletic shoes, casual shoes and dress shoes. You can save with coupons, free shipping offers, promotional codes, sales and other savings included with the store descriptions.
Journeys Kidz is a retailer selling footwear and accessories for the infant to tween market. Brands sold include: Adidas, Converse, Diesel, Timberland, Vans and more. You can find toddler boy boots, toddler boy athletic shoes, toddler boy casual shoes, toddler girl athletic shoes and toddler girl casual shoes. boys athletic shoes, boy's boots, boys casual shoes, girls athletic shoes and girls casual shoes, tween boy athletic shoes, tween boy boots, tween boy casual shoes, tween girl athletic shoes and tween girl casual shoes are available. Toddler shoe sizes are 0 to 10, Youth shoe sizes are 10.5 to 3 and tween shoe sizes are 3.5 to 7.

Journeys Kidz coupons, free shipping, promotional codes, sales and other savings:
Shop the Journeys Kidz SALE NOW and Get FREE SHIPPING on Orders $39.99 and Up!
The name Robeez is derived from Sandra Wilson's son, Robert, when he was 18 months old. Made by hand, with love and care. Commitment to you, their customer, is to produce quality children's footwear your child will love to wear. You can shop for children's athletic shoes, baby booties, boots, casual shoes, dress shoes, rain boots, sandals, slippers and socks Robeez baby shoes come in over 70 adorable designs. Robeez has partnered with Disney and just launched the exclusive collection of Winnie the Pooh and Friends designs on their soft soled shoes. The collection includes Eeyore, Piglet, Tigger and three color variations of Winnie the Pooh. They are available in sizes 0 to 24 months.

Robeez sales and other savings:
Save up to 50% OFF on Robeez.


Robeez sales and other savings:
Save up to 50% OFF on Robeez. (Canada)