Children's classics, personalized children's books and other books for children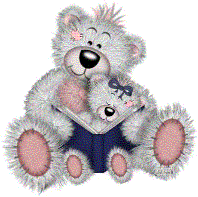 Children's classics, personalized children's books and other books for children can be found at the online stores below. Books not only are educational but introduce children to a whole new world. Personalized children's books definitely will capture their attention and delight them in seeing their name in print. You can find bedtime stories, children's classics, fairy tales, nursery rhymes and a variety of other children's books. You can save with coupons, free shipping offers, promotional codes, sales and other savings included with the store descriptions.
Here's a book I think any child would adore. (any adult who loves teddy bears, too)


Alfie Finds Treasure (Bears of Porthors)
Series of books set in Porthors, a fictitious little fishing village on the south coast of Cornwall, UK. Porthors is Cornish for Port of Bears. Teddy bears live amongst humans and are part of everyday life. Teddy bear photographer and writer Dale Reardon of "Bears on location" writes with passion about his bears, their daily lives and adventures in Porthors. Bringing them to life creating a world of bears and people just beyond the reality of our own lives. Dale also has taken his photographic images of the bears, turning them into pen drawings which brings the books to life and tells a story all of their own. Book one - Alfie Finds Treasure. *I know the author of this book.
www.iseeme.com Personalized Children's Books
My Very Own Name is a beautifully illustrated, personalized children's book that helps them learn to recognize letters and spell their names. In this hardcover, professionally bound book, animals bring letters one by one to create the child's first and last names in rhyme. At the end the animals celebrate because they have created the perfect name. As an added personal touch, this award-winning book includes the child's birth date, printed dedication from the sender and an illustrated encyclopedia of 53 animals.

I See Me free shipping and other savings:
FREE SHIPPING on all orders $75 or more at I See Me! See site for more details.
Frecklebox Personalized children's books, personalized journal books for children and personalized kids coloring books at affordable prices. Through the book of your choice your child's name will appear and delight them. Selection includes books about animals, a new baby, magical unicorns, saving the planet and others. International delivery is available.

Frecklebox free shipping and other savings:
FREESHIPPING
Shop the Best Books for Kids of All Ages at The Scholastic Store Online. Click here!
Scholastic is a large global children's publishing and media company, with more than 80 years experience. They offer great products for expanding your child's learning outside of school. They carry award-winning books, games, software, toys and more. Their characters are loved by children all over the world. Many of Scholastic's popular brands including Clifford The Big Red Dog™, Dear America™, Harry Potter™, I Spy™, The Magic School Bus™ and Captain Underpants™ are all available through The Scholastic Store Online. They only deliver to the United States, United States Territories and U.S. military bases (APO and FPO addresses.)
My little niece loves the Fancy Nancy books so I thought I'd feature them on this page for anybody who might be looking for a great book for a little girl.